Why Navdeep Hair transplant clinic
We strongly beleive that you are paying you are paying your hard earned money to get your hair transplant done by qualified doctors.  Thats the reason, In all the cases done in our clinic Counselling, Hair line designing, Punching and Stabbing are done by Dr Navdeep Goyal only.
Dr Navdeep Goyal
Director Navdeep Hospital
Critical Care Specialist. Special interest in Hair transplant
Dr Marrilin Gupta
Managing director
Prosthodontist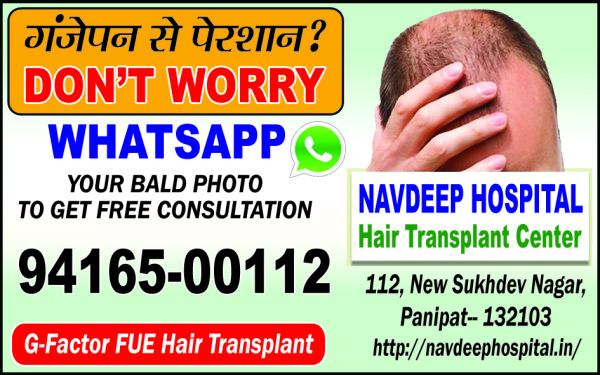 Our Story
Navdeep Hospital was established in 2008, Replacing Dr Navdeep's clinic since 2006. Since the establishment of hospital our patient base has been growing and now we cater to patients from all over India and abroad. Word of mouth or mouth to mouth publicity works best for us. We believe that if our patients are satisfied with our work, we automatically get many more references.